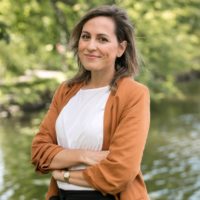 Gala Maturana
Co-Founder – Strategic Partnerships
Master in Economics and Business Management from Deusto University, Postgraduate Studies in International Business and Commerce and Certified Coach from the ICF
Speaks: Spanish, English and French
After years working in international environments in Manila and London and coaching entrepreneurs I felt it was the right time to give a chance to this adventure to cover an increasing demand that we have been observing in San Sebastian and other cities in Spain, such as the need for babysitters for visiting families who wish to count with a reliable service in their native language when going out for dinner or pinchos, when attending events, concerts …etc.

I worked myself as a babysitter for foreign families some years ago, and enjoyed every minute of the experiennce that involved a cultural exchange while working with kids.

After my recent motherhood I understand very well what parents feel when leaving their children with caregivers and do their thing.Our children are our most valuable treasure and therefore we need to feel we leave them in good hands when going with our partner or friends. This is crucial to reach a good balance between family and couple time, specially during holidays.

The basis of our business is closeness to the families, reliability of our team and sensitivity to other cultures and languages, so important nowadays to improve our children's adaptability to a dynamic and changing environment.

We would like to be your ally in Spain to help you enjoy your adult time with a piece of mind.
Eva Maturana
Co-Founder – Operations Manager
Master Degree in Social Sciences and Business Management and Postgraduate Studies in International Commerce
Speaks: Spanish, English, French and Basque
Kids, traveling and dogs are my passions in life. I've had the chance to live abroad in Denmark, Australia and Chile where I gained international experience in different companies related with my studies. Moreover, in my free time I had the chance to work as a babysitter what allowed me to learn different skills as a caregiver while making some extra money for my travel expenses.

As a student I worked with visiting families in San Sebastian, looking after their children. I found this experience very rewarding as it reminded me of my time abroad and kept me connected to other cultures and languages.

Our idea in MissBabysitter is to provide a solution to families who want to leave their children in good hands and not worry at all while parents enjoy some time out.

Moreover, we are fully aware of the importance of encouraging languages at early stages in childhood to improve their openness to communicating in a different language without the kids even realizing.

I see kids as magical beings full of light and as such I believe in allowing them to express themselves while giving them direction. We believe in a respectful way of treating them while setting boundaries, which give them security. I do love spending time with them ad it boosts my energy and inner peace.

We like what we do and we take it seriously. If you want a trusted partner in Spain to look after your little ones we would be delighted to be part of your experience in this, our amazing country.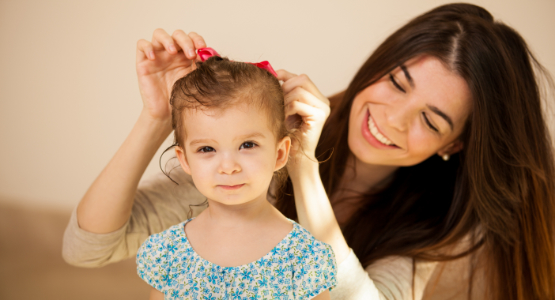 Why to choose MissBabysitter?
In MissBabysitter we believe that reliability is crucial when hiring babysitters for our children and for that reason we are devoted to carry out a careful recruitment and cross-referencing process to guarantee high levels of trust in every babysitter we employ. Since 2015, we collaborate with most of the best hotels in Spain with great feedbacks.
Our values and procedures make us a unique option for your babysitting services.

Our team of babysitters
The realiability of our services is based in four main pillars
Recruitment of the right profiles
We carry out a careful recruitment process that guarantees that the babysitters' profiles match our corporate philosophy and values.
Our preferred profiles are university students or recent graduates who speak two or more languages, with great and verified experience with children.
We firmly believe that the right person has to have a special sensitivity to deal with kids, as this make the experience more enjoyable for both parties.
Cross-checking of references
We find very important to verify our babysitter's references and background. For that purpose, when hiring our nannies and babysitters we conduct a double checking of their personal information or studies.
As specified in the Organic Law 1/1996 for children protection, we collect all the nannies police clearances, working with children checks and they all have experience with children and references.
Clients´ feedback
We see feedback from previous customers as a reliable resource to get an idea of a babysitter's customer satisfaction and therefore want to encourage the client families to leave reviews to the babysitters so that other families can get that feedback. We see this transparent review system as a way to improve our service and to reward better performing babysitters.
Quick responsiveness
Our quick responsiveness makes MissBabysitter a unique and flexible service that can be used for planned activities or for last minute needs. We respond to every request even if we have no availability so that families have the time to react.